Bassick Advisors is Powered by EXP REALTY
Wishing You A Happy Easter
The top Easter decor trends for 2022
It's always nice to spruce up your home for a new season, especially when it's a festive one. As soon as spring lands, we're always tempted to fill the home with daffodils and tulips, and treat ourselves to an Easter egg(regardless of when Easter actually is).
If you're someone who likes to dress up the house for Easter, you may be looking for alternative ways to decorate. Well, interior experts at luxury bed company, Crafted Beds, have used a combination of social media and Google search interest data to discover the top Easter decor trends for this year.
It seems like some of the biggest Christmas decor trends are getting a spring makeover. On Pinterest, searches for Easter Christmas trees were up by 63 per cent in the second week of March and #eastertree has over 1.4 million views on TikTok. Meanwhile, it turns out Easter Gonks are a thing, as search interest has increased by a huge 244 per cent.
Here are the top seven decor ideas set to be big this year…
Grass table runners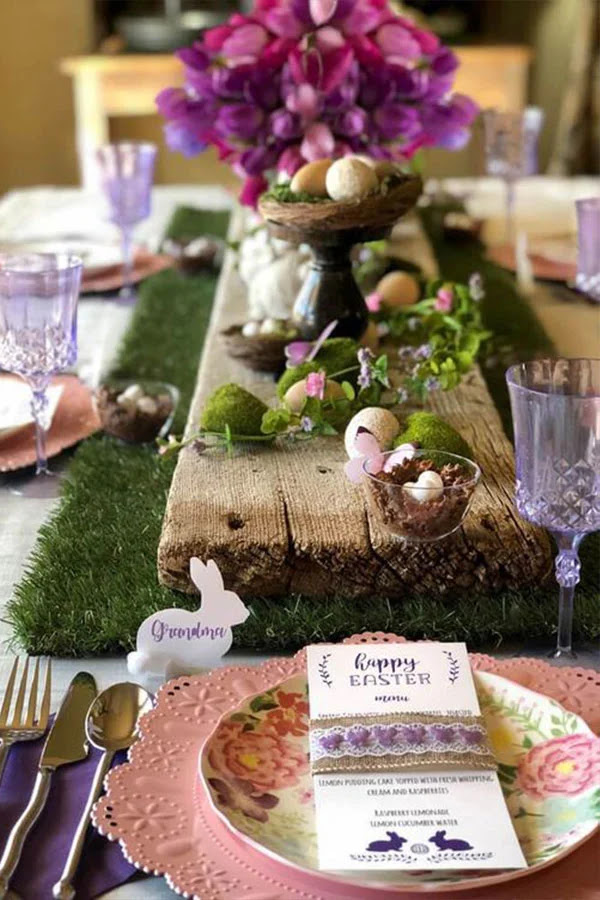 Table decor is always big at Easter, especially if you're enjoying a festive feast with loved ones. Artificial grass table runners were a top feature last year, and they're predicted to make a return for 2022. Searches for the trend have increased over 5000 per cent since March 2021.
Find ideas for how to create an Easter tablescape here.
Spring-inspired napkin rings and holders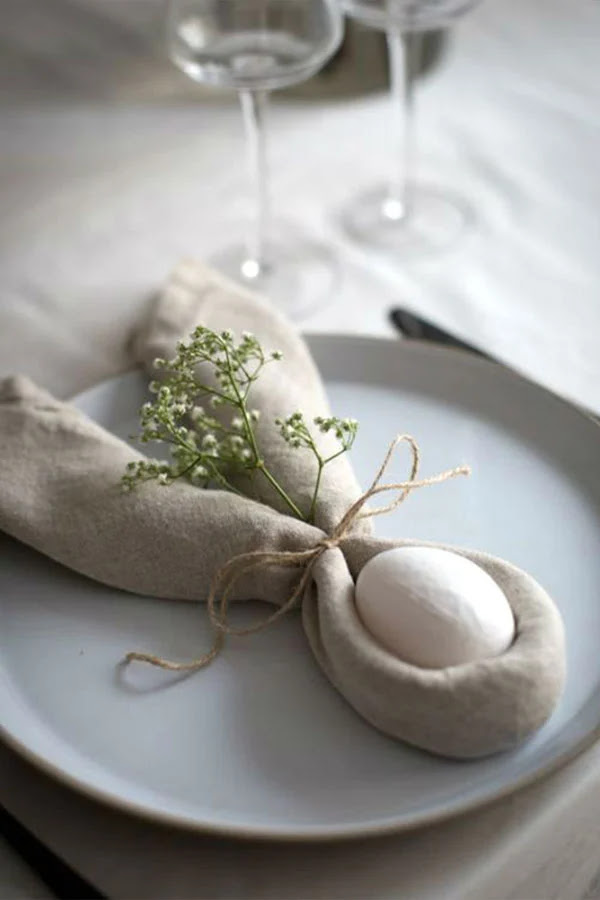 Stylish Easter napkin holders are another decor piece that has over a 5000 per cent increase in search interest since March 2021. However, based on newly popular images on Pinterest, the research suggests this year's Easter napkin holders will highlight faux flowers and more subtle colours.
Natural Easter wreaths
Wreaths aren't just for Christmas. In fact, you could have a wreath for every season if you really wanted to. Easter wreaths have become one of the most shared Easter decor pieces on Pinterest. They're usually full of faux flowers, wood and mini Easter eggs. Cute!
Find more Easter wreaths here.
Pom pom Easter garlands
Easter garlands have had an increased search interest of over 450 per cent in the past five years, with pompom garlands being a new favourite for 2022.
Frosted tipped Easter trees
Easter Christmas trees have been trending on social media this month, with a 63 per cent increase in searches on Pinterest. As of March, videos under #eastertree have over 1.4 million views on TikTok and counting, with tips of how to make, create, and style the spring-inspired trees. Frost tipped trees are soaring ahead in popularity this year.Read More
Follow Us On Social Media
Bassick | Forbes Global Properties is now on Social Media! Follow us to stay up to date on our growing team of luxury real estate professionals committed to providing in-depth market expertise.
Curious how much your home is worth? I am offering a free Market Evaluation. Please contact me today if you have any questions about real estate investment opportunities across Greater Boston. Learn More