Bassick Advisors is Powered by EXP REALTY
To unsubscribe from future mailings please click here. 
"A mother's love is the fuel that enables a normal human being to do the impossible." – Marion C. Garretty
In honor of Mother's Day, life lessons designers owe to their mothers.
There's a certain value in a mother's wisdom. Whether it's how to set the perfect festive tabletop, when to have the confidence to launch a new business, or how to treat others with respect and care, many of our favorite creatives have learned more than a little from the matriarchs in their families—lessons that have impacted their own lives and careers. In honor of Mother's Day, AD has collected lessons in life and style from designers' mothers; they just may remind you of all you've learned from your own.
"My mom always taught me to incorporate your heritage and family heirlooms into the design of your home, as they represent who you are and where you came from. We always included the silk Persian Tabriz rugs that my grandparents brought over from Iran, and it is so exciting seeing how they have been used throughout the different homes we lived in." –Sasha Bikoff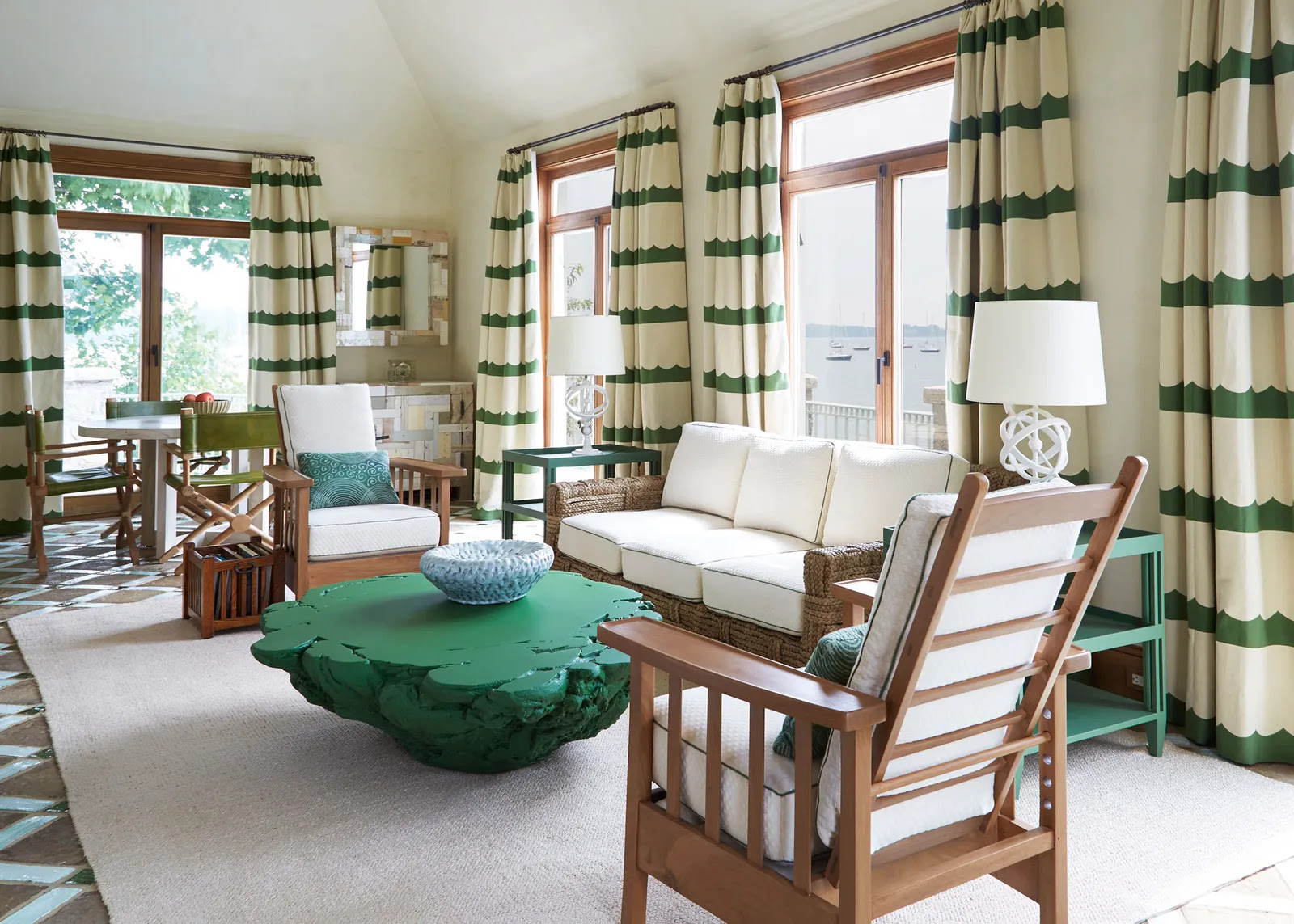 "My mother taught me the importance of proper seating for a cocktail party, trying to avoid the 'deadly circle' of people sitting around looking at each other. This was in the South, so she called it a sewing bee! The worst thing to have at a party! From her I learned that it is always better to have several seating groups, so not everyone is facing inward. Lots of seating, different heights and sizes and positions mean more animated conversation." –Frank de Biasi, Frank de Biasi Interiors
"My mother is an interior designer, and she's taught me how to curate a home by filling it with cherished objects that aren't only beautiful, but also meaningful. She's given me her love for antiques and classic style. Last but not least, she's passed along her work ethic and passion for this industry." –Grace Rosenstein
""Though my mother taught me many life lessons related to style and overall happiness, the one thing that stuck with me the most has nothing to do with design—yet everything to do with my ultimate career path. She taught me the importance of loving what you do. She reminded me daily that the sky is the limit and everyday happiness is the true key to success." –Jody Myers-Fierz, Color Concept Theory
"My mother taught me to always look presentable because you never know who you'll meet during the day. She always had her hair and makeup in place, a perfect outfit, and an air of having it all together. To this day I never leave the house in pajamas, with no makeup on, or looking like a hot mess, no matter how sick, tired, or late I may be! Putting a little effort into getting ready really does make you feel more positive about yourself." –Erin Gates, Elements of StyleRead More
Follow Us On Social Media
Bassick | Forbes Global Properties is now on Social Media! Follow us to stay up to date on our growing team of luxury real estate professionals committed to providing in-depth market expertise.
Curious how much your home is worth? I am offering a free Market Evaluation. Please contact me today if you have any questions about real estate investment opportunities across Greater Boston.Learn More